A video was recently posted by Hayden Cyr on the Lovell Lake Community Facebook page of what appears to be a good-sized orange Koi, Carp or Goldfish.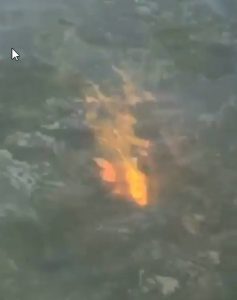 Hayden indicates he took the video of the fish over by the docks at Sunshine Acres Campground, but comments from others indicated possible sightings elsewhere. Unfortunately Hayden was not in a position at the time to try and catch/capture the fish. Currently, the video can be viewed at: facebook.com/hcyr2/videos/10224242869204660.
This is definitely a potential problem for the lake and if anyone has an opportunity to catch/net or otherwise remove this, or other fish like it, from the lake, that should be done. "Exotic" Carp/Koi/Goldfish can establish themselves and compete with native fish for food/space and also affect water quality. It should also be noted that it's against the law to release "exotic" aquarium/pond type fish in to local bodies of water. For more info, view the Exotic Aquatics Brochure below.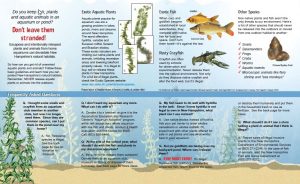 The association has reached out to the N.H. Department of Environmental Services Clean Lakes and Exotic Species Program and the N.H. Fish & Game Department for further recommendations.